Loved by thousands of agencies, SEOs, and brands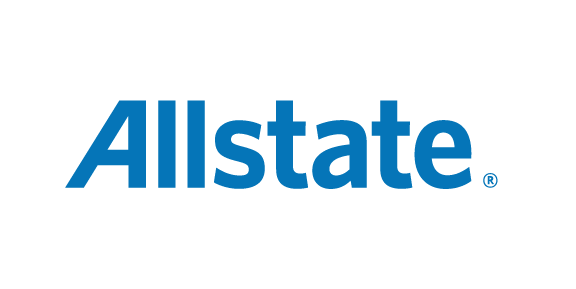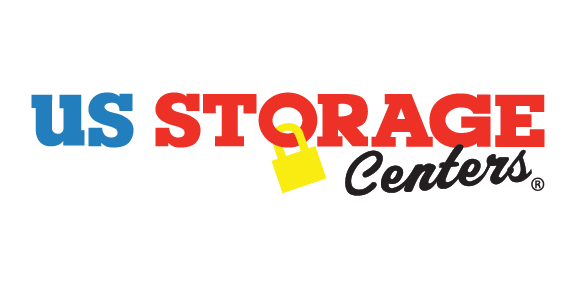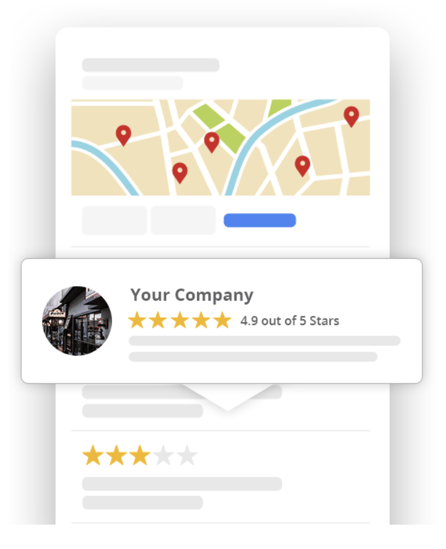 Maximize Your Local SEO & Online Reviews
We know local SEO better than anyone. More reviews and better ratings help you harness the power of 3rd party online review sites to improve your website's visibility and ranking in search. With multiple ways to add 1st and 3rd party reviews to your website, you can use GatherUp to turn your site into a sales funnel.
Build reviews on sites that matter to you

Display reviews on your website, including schema mark-up for maximum impact

Monitor review sites and Google Q & A

Easily add reviews to your website with Conversion Pop-Up
GatherUp integrates with over 100 online review sites including:
Features for Customer Experience Management
GatherUp is a robust solution to cultivate and manage your customer feedback and online reviews. With dozens of features, each with options and customizations, be empowered to meet your customer experience goals.
As a Software as a Service (SaaS) solution, we constantly add and enhance features to grow with the internet and the industry. Small business, multi-location, and enterprise will find the right combination of features to drive your business up. View them all below.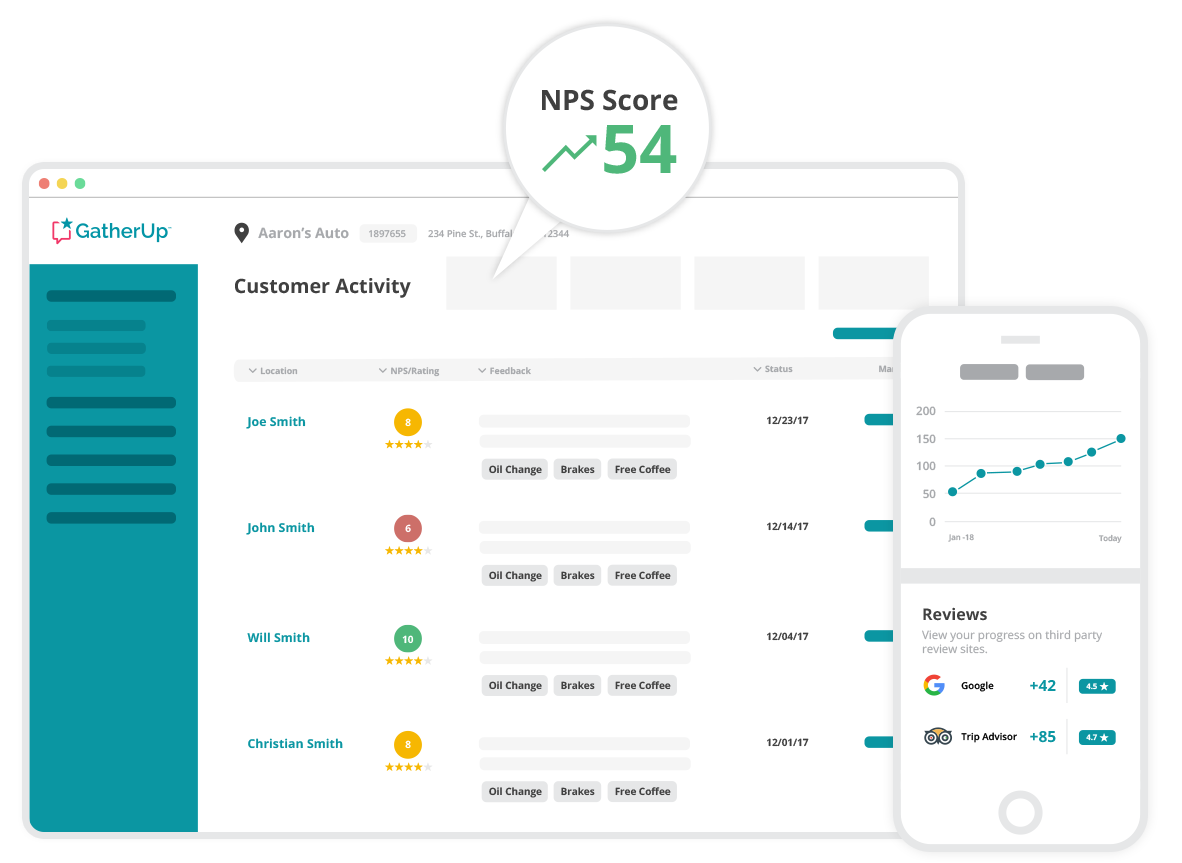 Centralized Customer Experience & Review Management
GatherUp is intuitive and robust with features. Gain efficiency by managing your customer feedback and online reviews all in one place. See results as you capture, monitor, and grow your reputation along with your business.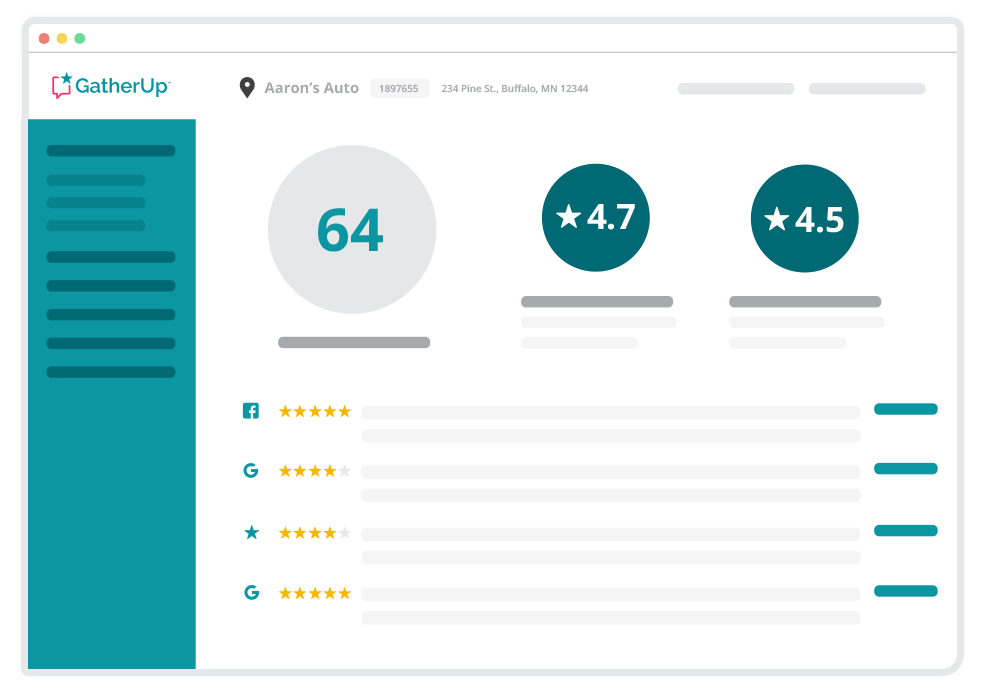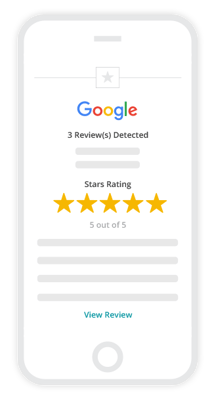 Features for Customer Experience Management
Add Customers Easily
Add customers in just seconds or even automatically to request feedback and reviews with ease.
Automate Process
Our system handles the requests, reminders, personalized content and more to engage your customers. We save you time!
Your Branding
Our emails and messaging are customized with your brand, logo and accent color to have you looking great.
Manage & Respond
Receive notifications for new feedback, reviews and more. Respond right from our system for easy communication.
Market Your Reviews
Use our Review Widget, Conversion Pop-up and social features to market your reviews and improve your SEO. Let's win your next customer.
Reporting & Insights
Get the data and insight you need to manage, make changes and track progress of your reputation, reviews and Net Promoter Score.
Integrations
Simplify your customer experience collection with integrations. Connect GatherUp to the apps that you use. Allow your CRM, POS, or other customer contact software to automatically push your customer's name and email to our service after a transaction or experience.

Zapier App
Zapier allows you to connect GatherUp to any one of the over 500 apps in the Zapier Directory.

Toast
Toast is a restaurant point of sale and management system that helps restaurants improve operations, increase sales and create a better guest experience.
Quickbooks Online
Trigger email and SMS review request campaigns using Quickbooks Online, a transaction-based CRM that connects your customer data with their purchases. This one-click integration is available in-app.
Mailchimp
Mailchimp is a popular email service provider that helps SMBs develop an email marketing program. Integrating for free within GatherUp lets you send feedback requests to customers who have been added in Mailchimp.

HubSpot
This free in-app integration allows you to send email and SMS requests out of GatherUp triggered by customer information pushed from HubSpot.
Salesforce
This free in-app integration allows you to trigger emails and SMS requests based on customer information within Salesforce creating a seamless review request process.
Constant Contact
This free, in-app integration allows you to send feedback requests to customers who have been added through Constant Contact, an email marketing engine that helps SMBs engage their audience.
API and Webhooks
GatherUp provides a free API library and Webhooks capabilities that assist developers in writing code that interfaces GatherUp with other software.
Top Rated Review Management Software